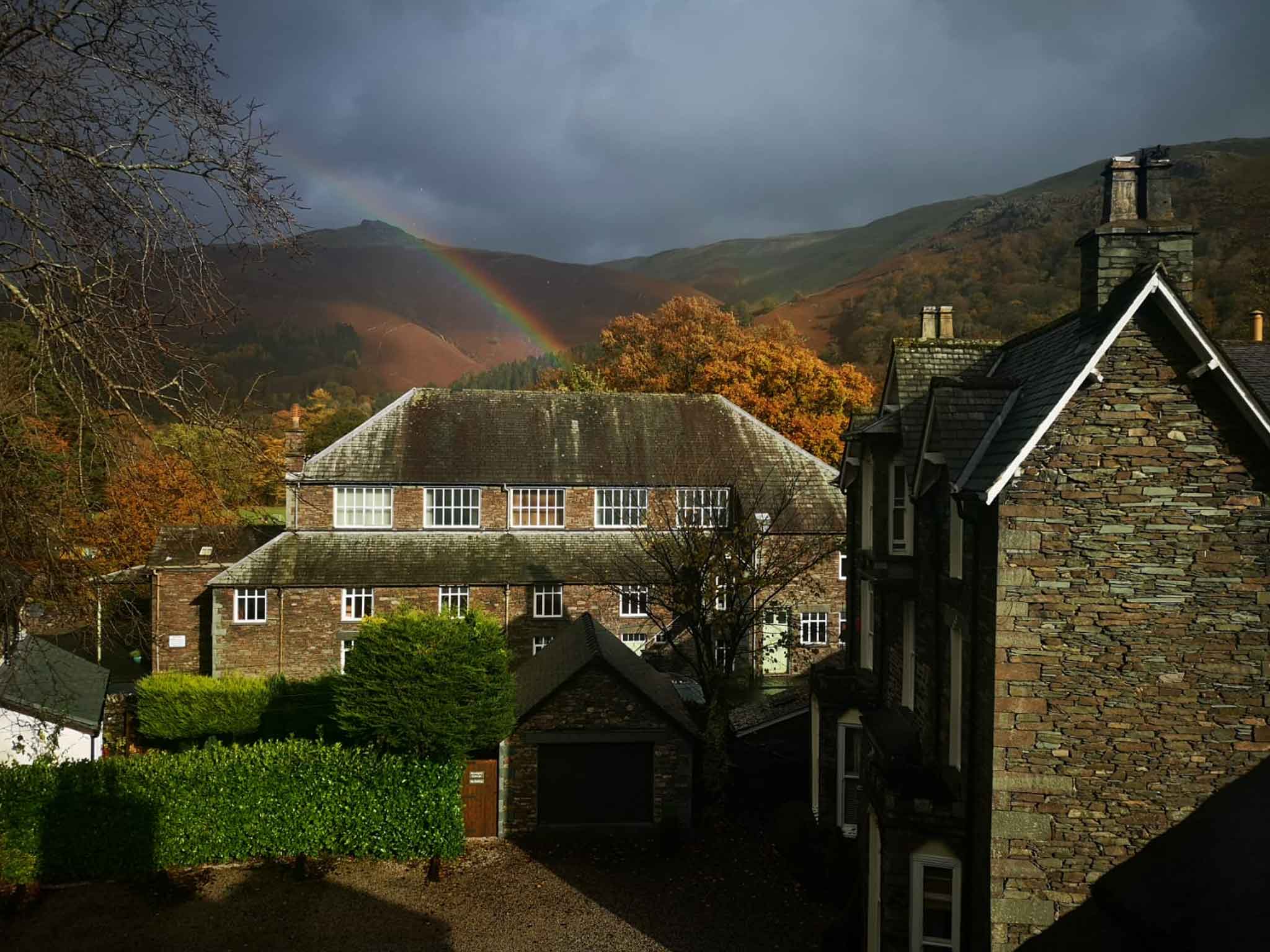 The Lake District is one of those stunning year-round destinations with something unique and beautiful to offer each season. November is filled with the still lingering magic of autumn with that bite in the air and misty mornings that make you want to cozy up in a great hotel, a local pub, or rugging up and still get outdoors. And the nights, while cold, are perfect for clear skies and stargazing. A hotel in the Lake District is the ideal escape to wrap up warm and relax in some of the UK's most stunning scenery. Bliss is only a booking away.
Discover Victorian House Hotel
Nestled in the heart of the Lake District, the Victorian House Hotel offers an antidote to chain hotels and their uniformity. Located in idyllic Grasmere, the area around the hotel is home to quaint provincial shops, galleries and museums, along with vast countryside for action-packed adventures. You'll also be surrounded by the beauty of spectacular heritage sites and countryside full of life and history. The local Grasmere area also offers afternoon teas galore at some stunning tea rooms when you want something a little more traditional after a ramble around. Our hotel team will happily assist you in finding the best spot and offers for your desired high tea tipple.
Instead of being a run-of-the-mill hotel, this boutique space offers sag nights after crisp cool days of local Lake District exploring, with a glass of wine or cocktail in hand or with the company of a great book or great food and loved ones. Each room offers a relaxed and indulgent escape from the city or an excellent base for a fun-filled adventure-packed weekend break or extended stays where you can unwind. You'll be sure to find all you need and want at the hotel.
Book Direct For The Best Stay Offers
There are many benefits to booking your accommodation directly on our website or with us, including cutting out middle brokers, better rates and specials. For your November escape, we've made the offers even sweeter to do so. When you take the opportunity to book directly with us, you will get the best rates and complimentary late check-out. So extend that last morning lie-in and make the relaxation last.
Hotel Dining and Drink Offers
Our Garden Room is a laid-back space to relax and enjoy great food and drinks. Think informal service teamed with the best artisanal spirits, craft beers, and wines, many of which are local to Cumbria. The furniture makes the space with cozy chairs to sink into or sprawl out on – the perfect place for an afternoon special or a warming evening beverage indoors. If you want something different too, the tapas menu is constantly changing, with new and exciting flavours continually being added. And when you book your stay directly with us, you'll receive 10% off beverages for the entirety of your stay. Our extensive cocktail menu will undoubtedly be the siren song for your holiday and will be well-worth taking advantage of during your stay.