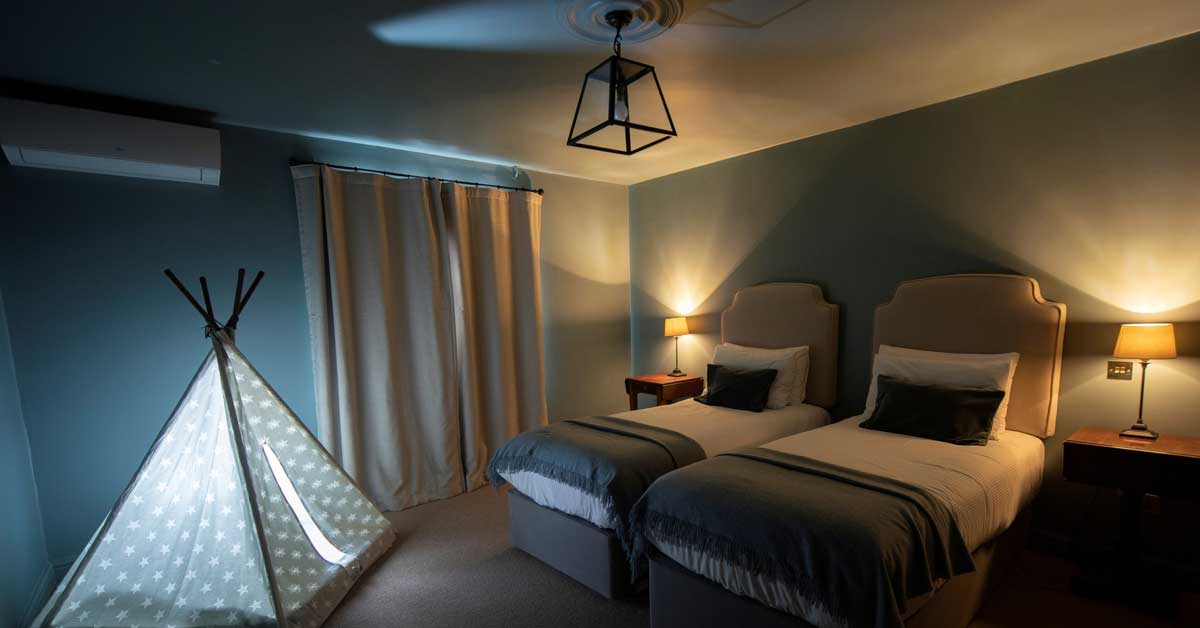 With stunning and dramatic landscapes, the UK's Lake District is known for hosting truly memorable escapes. Easily accessible from London via train, coach, or road, the lakes, vast meadows, brooding skies and stunning peaks are well worth the journey. Grasmere is also known for its quaint village charm and connection to the poets William and Dorothy Wordsworth, who once lived in Grasmere. There is one place to stay on your Grasmere adventure.
Victorian House is the antidote to chain hotel fatigue. All of our rooms at Victorian House Hotel are individually designed to showcase the beauty of the surrounding landscape and the quirks of our period building. There is a character-filled space for every occasion, so whether you're escaping the city for a relaxing break or planning an adventure-packed family weekend. Victorian House provides the perfect base to surround yourself with beauty in one of the world's most spectacular heritage sites. Breakfast is included in all of our room rates so you can be sure to kick-start the day with a hearty breakfast!
Two Room Suite
Enjoy a two-room suite in the cottage, with a larger spacious room and a smaller cosy room just a few steps away. The space maintains a boutique feel while just being a stone's throw away from the main hotel. Be lulled to sleep with the sound of the river close by.
Family Rooms
Tailored to accommodate families and children so everyone can get a good night's sleep.
Ideal for couples or families on a short break to the lakes.
Comfortable Room
This room is the perfect 'home away from home' for up to two guests making the most of the period quirks, natural daylight and space.
Stargazer Rooms
With breathtaking views looking straight onto the fells, elegant stargazing rooms with views over the surrounding landscape yet provide all of the home comforts and style you would expect from a boutique experience. These rooms provide a romantic retreat and a chance to escape everyday life to enjoy the peace of the lakes.
Dog-Friendly Rooms
Dog-friendly rooms boast convenient features and space to include your four-legged friend on holidays.
The Shepherd's Hut
The Shepherd's Hut offers a charming retreat that offers all the home comforts you would expect from a boutique stay with riverside views to immerse in the beauty of the lakes.
Special Offers
Easter Package – Enjoy A Chocoholics Dream!
This package includes accommodation, a delicious breakfast, a chocolate treat, and a chocolate-themed cocktail on arrival. All of this will include a 10% discount on food and drinks plus complimentary late checkout.
Is there anything better on a chilly night than enjoying the stars? Soak up the Cumbrian night sky delights with the Victorian House stargazing experience, which will help you explore the constellations. Visit the website for more information on this unique experience.
Book Your Room at the Victorian House Hotel
For more information on your stay at Victorian House Hotel or to book, take a look at the website. Be sure to book directly for the best rates and offers.